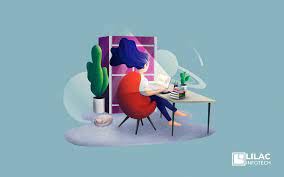 ---
Have you ever wondered how would the education system survive without E-learning in this lockdown period?
The sudden lockdown has been a testing time for the students as well as the system. Online learning is a savior in these testing times and by choosing to learn from the most qualified teachers at the cheapest prices students can make the most of the time that they have in their hands.
COVID-19 has forced universities across India and the world indeed, to suspend physical classrooms and shift to online classes. In India, this transition has been somewhat smooth. In these testing circumstances due to impromptu closure, the biggest benefactors and the blessings in disguise are the online learning platforms. Also known as E-Learning, this online learning method can cater to the growing demands of students in the most efficient manner. Online learning platforms have seen a spike in the number of students who are enrolling in the abundance of courses they offer. From school learnings to courses on various Government sector exams, technical courses to activities like painting and even dancing there is a never-ending list that is available to you at the most affordable price.
With India about to add 500 million new users to its 370 million-strong base of internet users, the e-learning industry in India will grow significantly in the years to come. While internet penetration had been restricted to urban areas, with more and more rural areas getting access to the internet, Learning Management System Development Companies are waiting for this to impact the online education industry.
A study by Technavio predicts India's e-Learning market to grow at a CAGR of 20% this year, making it worth 18 billion US dollars. Meanwhile, a report by KPMG states that by 2021, this e-Learning industry will grow at six times the rate it is now increasing. This will result in more than 9.5 million students depending on virtual classrooms and online live classes. While the number of students enrolled in such courses amounted to only 1.6 million in 2016, this number will grow in leaps and bounds in the future. Furthermore, such large-scale adoption of such technologies will lead to revenue generation of up to $1.96 billion.
All these forecasts prove beyond a reasonable doubt that top e-Learning web development companies, such as Xornor Technologies will lead the charge when it comes to this transformation within the education sector.
1. Byju's - The Learning App
The app says "Fall in Love with learning!"
With over 50 million-plus downloads and 3.5 million paid subscriptions, the app is slowly catching over the E-learning market. The app wants every student to stay on top in every subject, The Company offers the best teachers including Byju Raveendran - The founder, using state of the art technology for visualization. The app provides all the features that allow you to learn and master all concepts right from Kindergarten till High School Foundation to Competitive Exam Prep like JEE, AIPMT, CAT, NEET, UPSC & IAS. The app uses technology to merge best practices like the use of videos, interesting content, and quizzes with great teachers so that each child across the globe has access to the best learning experience.
2. Vedantu
Vedantu is India's one of the largest tutoring company started by three IITiian friends, which helps the student to learn online by providing them with some of the best-curated teachers. One of the best quality of Vedantu is that they have a very good quality of teachers available with some 500+ teachers who have taught more than 1 million hours to 40,000 + students spread across 1000+ cities from 30+ countries. It has both individual and group classes. This app is very interactive for both students and teachers because it has features like two-way audio, video, and whiteboarding tools where both teachers and students are able to see, hear, write and interact in real-time. It caters to online classes for grades 6-12, competitive exams, and co-curricular courses as well.
3. Meritnation
The Meritnation app is one of the best apps that help a student in his school-related doubts & questions. With millions of students across 9 countries, they are India's largest online learning portal. It provides lessons to the students of class 1-12 of CBSE, ICSE, or any state board. This app helps the students to ace in their exams. The app provides online tuitions, study material, complete homework help & exam prep with sample papers, revision notes, previous year papers & more.
Meritnation has an extensive personality development section that helps students identify and enhance their soft skills for holistic development. We also offer online courses to help students prepare for important competitive exams such as JEE Mains and JEE Advanced, PMTS/AIPMT/State PMT's, CPT, BBA, NDA, and Hotel Management.
4. Unfold U
Presently among the top 10 best E-Learning apps in India, Unfold U is not just an app, it is a tool that offers you several different methods to approach studies this includes learning via engaging videos, practice questions, revision based MCQs, etc. The queries raised by the students are addressed by expert teachers and there is also another feature of the discussion room where students from different parts can come up together on the app and help each other. IT covers CBSE, NCERT, and different state boards. The education is provided in Hindi as well as English for a better understanding of the students. It is basically a replacement for tuition that can offer equal education for all. Adding to all this, Unfold U also offers Competitive Exam Prep like JEE, AIPMT CAT & IAS.


5. Toppr
Toppr is an app that believes in making learning more personalized for students. It provides a wide range of classes for children studying in class 5-12. It's one of the best features is its live classes feature which very much helps the students to clear their doubts in real-time. It also provides a time table for students so that they can be aware of the classes. It covers CBSE, ICSE as well as State boards too. This is mainly based on the goal for a student to prepare for various competitive exams for prestigious rewards such as NTSE, IITJEE, and NEET, as well as prepare them well for Boards exams, etc.


6. Unacademy
With Unacademy, India's largest education platform, the company is changing the disciplined classroom education into a more fun-filled one. In a span of 6 months, over 300,000 students have benefited from over 2,400 online lessons and specialized courses on cracking various competitive examinations, through the platform. They have onboard some of the top educators in the country, including Kiran Bedi, India's first woman IPS officer, and now the Governor of Pondicherry. With over 2 million views every month, the app is touching the lives of people in the remotest corners of the country. The success stories include thousands of students who have cracked the toughest of examinations, improved their ability to speak and write better, and increase their knowledge. Our vision is to partner with the brightest minds and have courses on every possible topic in multiple languages so the whole world can benefit from these courses. India is home to 19% of the world's youth and the app is empowering them to take on the world in a manner that classrooms will never do.

7. Udemy

Udemy is an American online learning platform aimed at professional adults and students. The founder who was born in a Turkish village had this thought that what's possible when learning is within reach. As of Jan 2020, the platform has more than 50 million students and 57,000 instructors teaching courses in over 65 languages. There have been over 295 million course enrolments. Students and instructors come from 190+ countries and a good bunch is Indians. They are not only helping the individuals but also the companies to be prepared for the ever-evolving future of work. This is a global brand for learning and one of the best educational apps in India.

8. Duolingo
Duolingo is a very unique learning app which helps you in learning different languages like Spanish, French, German, Italian, Russian, Portuguese, Turkish, Dutch, Irish, Danish, Swedish, Ukrainian, Esperanto, Polish, Greek, Hungarian, Norwegian, Hebrew, Welsh, Swahili, Romanian and English. You can improve your writing and communication skills through this app by playing games which makes learning fun. It's a very effective and easy to use app which is totally free. You can just download it from the Play Store and start using it.

9. Khan Academy

Khan Academy offers practice exercises, instructional videos, and a personalized learning dashboard that empower learners to study at their own pace in and outside of the classroom. We tackle math, science, computing, history, art history, economics, and more, including K-14 and test preparation (SAT, Praxis, LSAT) content. We focus on skill mastery to help learners establish strong foundations, so there's no limit to what they can learn next! For better understanding, the learning is also provided in Hindi along with English.
10. Learning Radius
Learning Radius - Best learning app for your UPSC Civil Services, Kerala Administrative Services, and other exams of similar patterns preparation journey. Learning Radius is specifically designed to provide comprehensive and appropriate current affairs notes to aspirants. Unlike providing current affairs, they group them to sharpen your knowledge in specific areas. It helps you to make a quick last-minute revision since they constantly edit the current affairs to recent developments.
If you need to develop an educational app for students and kids, Lilac is a Perfect Choice for you. Lilac Infotech, are a pioneering mobile app development company that offers potential for a variety of services to our consumers. Rigorous insights and suggestions will be sent to clients before the start of the project. We're connecting you with the latest mobile app models that can turn your next app concept into a productive Android or iOS platform app

---
---