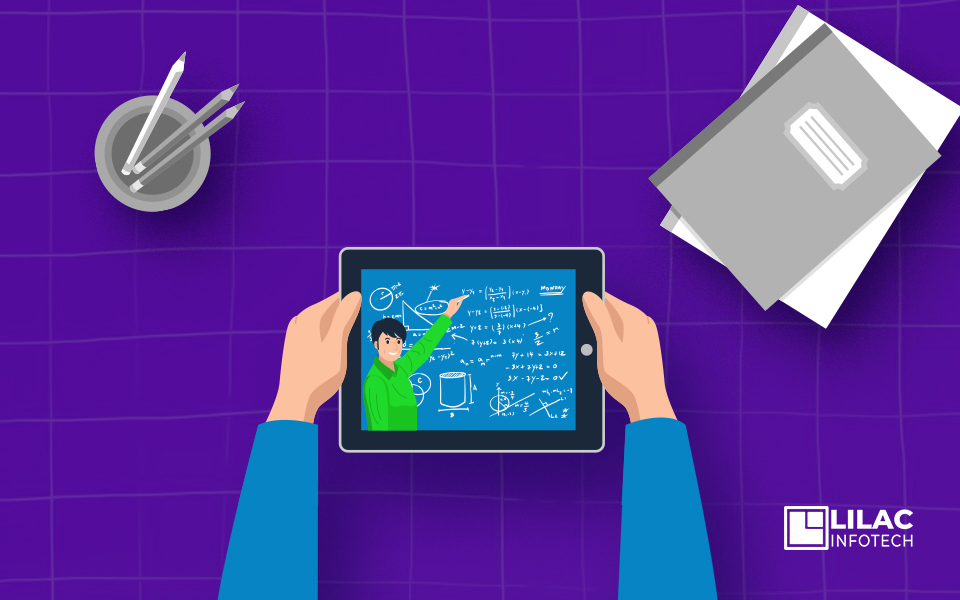 ---
The e-learning industry is flooded by big leading firms and has strong global domination. However, looking at the growth forecasts of the e-learning market, it is believed that the service offering of players will still be short-lived. The prospects to be a new entrant in the industry are therefore high, but the primary necessity will be further production of eLearning mobile apps to meet any person on the planet.
The growing use of smartphone educational apps
Nowadays, people know how to use mobile technology, and these devices are a big part of their lives. There is also no better time than now to expose them to this technology (educational mobile apps) through their mobile devices. This mobile learning apps are very enticing and can gain the full attention of the learners. They offer the best way to make studying easier for students. Like, they encourage them to save important notes online, apply assignments on the go, find tutorials and use them online, and many more.
It won't be an exaggeration to say that mobile ethnology has changed the education sector by bringing education into everyone's pockets. In this article, we will explore aspects of educational or e-learning smartphone applications, their functionality, the technologies used the approximate cost of production, and much more. So, let's discuss the styles of education-based applications before that.
Why is E-learning App Development?
Increased use of the eLearning program will help teachers and students resolve obstacles at all times. These concerns apply to a number of degrees in both developed and developing countries. While most emerging regions concentrate on accessing and enhancing primary education, developed regions are aiming to improve student involvement and personalize each student's education. The application for e-learning could provide concrete solutions to these problems.
Lack of access to high-quality content
Enabling and promoting access to education is a huge obstacle for education today. Access to education remains a problem for reasons ranging from poor educational coverage and low family incomes to restrictions on the standard of locally available content. The broad penetration of mobile networks creates a strong forum to increase access to relevant information.
Lack of effective methods
Also, the most progressive education districts should do better to reach pupils. Teachers would have a much larger effect if they could tailor their teaching style to the needs and interests of each pupil, but this is not realistic in many classroom environments. Rich and immersive formats and content, personalized to different learning preferences, improve the level of interaction to help students better understand each other.
Sporadic reviews and appraisal Timely reviews during the learning processhelp educators evaluate students' comprehension and identify where specificguidance is needed and how to deliver it. As more conventional evaluationsrequire time, teachers also find it impossible to deal with the simultaneousburden of teaching and evaluation for broad groups. E-learning technology solutions will provide a strong approach to this.
Lack of data and analysis for comparing student results
Some school programs equate student success to state or national benchmarks. The e-learning program will provide teachers with the opportunity to monitor student success in particular and to evaluate different criteria, such as subject or student background, to provide a much richer student performance evaluation. Over time, metrics may be given a person, classroom, education, national or global level.
Impacts Of E-learning
The e-learning approach has a range of benefits that can enhance the delivery of education and thereby improve learning outcomes:
E-Learning simplifies access to content and the best infield and it also overcomes the constraints of conventional time, place, and cooperation.
E-Learning customizes instructional solutions for individual pupils, lets educators tailor the learning experience, and also uses immersive tools and media to change the level of complexity of each student's comprehension and speed.
E-Learning answers unique issues that reduce the efficacy of school programs worldwide.
E-Learning offers a great experience by sitting at home itself.
E-Learning keeps the fundamentals of schooling is still a learning area, no matter what you do. Thanks to awareness updates and the relentless progress in technology, future consumers of applications could be anybody, e.g. a pupil, a professional, an entrepreneur, women who have taken a break in their careers; it could be anyone searching for more knowledge to fuel their minds.
Types of apps for e-learning
Course materials: In particular, this sort of app runs a variety of courses. These courses are in the form of videos that run only in the app.
Educational assists: this device is commonly used in schools. Typically, the material of the course is displayed on whiteboards or on white screens. IT is commonly used in distance learning courses.
Evaluation technology: These kinds of e-learning applications run a variety of assessments and quizzes for pupils. They are taking part in these assessments to determine their skills. The app computes the answers given to the students and then shows the score to the user of the app.
Index Apps: These types of applications are typically designed for the field of dictionaries and dictionaries.
Relevant Instructional Objective Apps: These programs are tailored for niche markets, such as typing tutors, driving assessments, health care, and medical education software. The key goal of these applications is to be interactive and informative since it is essentially the only way they can cater to students.
Some features to be included in an E-Learning application
Simple registration process
Subscribe for the services
Choosing a subject
Viewing all the notes and videos etc.
Students are permitted to look for tutors
Testing knowledge
Providing proper evaluation
View and select your subscription package
Students are required to post questions
Students may view and pick a mentor.
Connect to a mentor through video chat, text chat, or post a question
Conclusion
Educational applications are sure to have taken the whole market by surprise. Educational applications have since been one of the closest companions for both students and teachers.
As time passes, more students and tutors are getting attached to applications that offer a promising future for the education environment as well as the software production industry. Information today is not limited to books alone but has brought a massive global revolution with its amalgamation of technology.
Therefore if you're worried about creating a purposeful educational app, it's the best time to contact our app developers.
We, Lilac Infotech, are a pioneering mobile app development firm that offers potential for a variety of services to our consumers. Rigorous insights and suggestions will be sent to clients before the start of the project. Our background in designing applications is something that we proudly keep put across. You can also recruit our mobile app developers to help you grow your mobile app

---
---