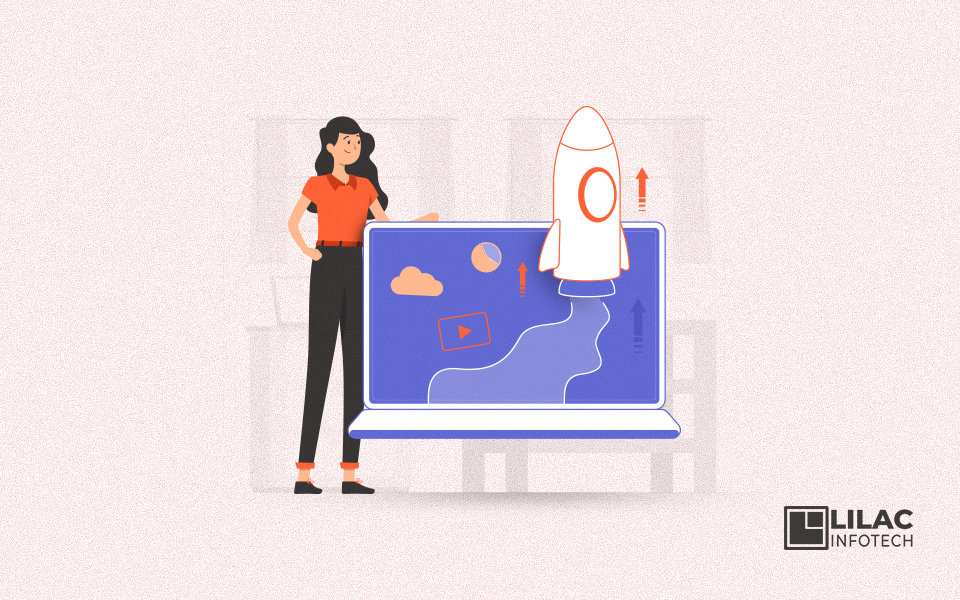 ---
In 2021, there will be several billion smartphone users and an average of 90% of the time people spend is on mobile applications. Applications have undeniably been a part of everyone's lives in recent years, with the growing use of smartphone apps. Everything's available at your fingertips right from shopping to scheduling a physician or taking exercise courses or simply ordering food or reserving a restaurant table.
2021 could be a fantastic year for start-ups. In 2020, people experienced several challenges when they sat at home due to the pandemic. How else is a start-up expected to grow?
Some app ideas for 2021:
1. Online Education App - Remember the issues schools have encountered since the start of the coronavirus pandemic. Both administrators and school owners are likely to agree that they need all the assistance they can receive in thoroughly digitally handling their campuses. Teachers too can say the same, as their issues apply more to the school – but they are by no means less affected. Any of the most pressing challenges concern how teachers and students can best and with limited disturbance perform their classes. This focuses on the contact networks, how the software easily provides educational references, and keeps virtual school and academia perfect for studying.
2. Gaming Apps - Casual games are similar to fun apps that are easy to hang and wildly addictive. Although it can be argued that the former still cuts a nice figure that is just how addictive most of them are. Their increased demand just shows that people always want to change their minds, reflections, and even imagination, but still, achieve a lot of fun. Often casual games may seem too simplistic to be intended for children. They may be too basic. But the best ones will soon strike the right balance between complexity and countless hours of entertainment.
3. Taxi-Booking Apps - The revolutionization of mobile applications such as Uber, Lyft, and Taxim helped. Now you can conveniently reserve a taxi from your phone that has saved money and time. While large corporations have a stronger market share, cab-hailing is still a profitable mobile app business. You should add additional features to make the software marketable like passenger security.
4. Social Networking App - Corporations need an online presence to enhance their visibility, reputation and business presence. Creating a social connection for a start-up is also a brilliant idea to allow the company to control all social networking sites from one central place. For businesses that depend heavily on consumer involvement, this concept is particularly significant.
You will communicate on one go with Facebook, Twitter, LinkedIn and Instagram networks.
Doctor Booking Apps- Given the public health paranoia created by the pandemic and continues to affect it, online consultation applications do not come as a surprise. There is no alternative other than how medical applications are still available to critical health professionals and physicians. These are apps showing how far telemedicine has gone and its high time developers begin further to enrich it, especially as the battle against COVID-19 can be tremendously positive.
MDLIVE, Plush Care, Live Health, and Lemonaid are prime examples of online consultation applications.
5. Shopping Apps - Nearly everyone enjoys shopping. That's why applications such as Amazon and eBay profit millions every day. You may consider some mobile app ideas such as offers and discounts, which notify users of the best deals they may like. This can include clothes, food, home appliances, etc. One of the competent choices for the start-up business is to develop an Ecommerce App. A shopping application that helps consumers to buy stock in bulk. Massive purchases are considered inexpensive and certain businesses have free supply.
6. Entertainment App - Entertainment is certainly an all-encompassing word that is good for many developers. After all, it covers sports, music, videos, social media, and interactive contact. And the cake coating is why people really can't get enough of it. We are still searching for applications that meet our fantasies; express these unrivalled enigmatic emotions, sustain a connection with others, and work. Leisure applications can deliver all these things and even more, and they are now needed more than ever in the cynical COVID era, where the world's harsh realities require daily ways for people to escape.
Netflix, SketchBook, Spotify and Facebook are all entertainment-oriented apps.
7. Fuel Delivery Apps - One of the hardest problems on the route is that petrol is running out. While on all roads and roads there are so many fuel stations and charge points at fast intervals, often your car runs out before you arrive at these stations. This can be a really pestering condition. A fuel-on-demand app may be available. This software could be equivalent to cab-hailing applications where you can see your GPS positions in real-time. Services to provide gasoline could be ordered at any moment. The next petrol station will also have to be connected to enable the fuel to be supplied within a limited period of time.
8. Easy Parking Apps - With the population growing and everyone owning a comfortable car, it is almost difficult to locate a car park in metro cities. Would it not be fantastic if we could get an app that would allow you to find the closest car park and book it for you in advance? It would make it easy to find a car park and save too much time else to find a site. There may be two interfaces for this application: one for drivers and the other for parking or place owners. The app will encourage drivers to use their car parks and have real-time visibility into accessible spots. Drivers could open the app and locate the parking spot closest to them. A spot can be booked via the app as additional features. Drivers might pick their car park site, locate the closest places and reserve a space.
9. Health Tracking App - Now the apps can help you monitor your fitness and watch your food every day to assess what you can eat to stay healthy. Also, it is simple to incorporate some dietary tips, easy-to-create recipes, or low-carb diets proposed by the experts to accomplish those fitness targets to extend the functionality of this app. Allow consumers to select from various health-related food plans. You may also work with the grocery shops to include all the ingredients according to the recipe, to get your application to the next stage.
10. Travel App - Traveling is never fashionable. But it's a smart idea to build a Travel Smartphone to accelerate your start-up in 2021. Since the pandemic, though, there are still some people who are unable to fly because there are still very stringent rules for traveling. Your application should show popular destinations for your users that they can explore. The best bars, hotels, and fun stuff to do could be proposed here. For consumers to quantify approximate costs for the voyage in their desired destination, the app could also include an expense tracker.
AirHelp, Skyscanner, LoungeBuddy, and Hostelworld include a range of popular travel applications.
11. Language Learning App - Many people find it more fun to learn a foreign language for a smartphone application. An app that teaches users how to use special words in the language they learn is one of the best mobile app ideas. The software can also help to make vocabulary understandable.
Besides, the typical words used in that language and their meaning should also be suggested. This makes it exciting and easy to learn a foreign language.
12. Food Delivery App - Some people are too busy to take the opportunity to have a dinner in a restaurant. However, these people can't miss their food. This makes it an excellent smartphone platform for start-ups to create a food distribution application. In addition to ordering food, you can also add functionalities in which consumers can locate the available cheap ordering services. The customer should also be offered an alternative in order to offer a restaurant their favourite ingredient.
13. Matrimony/Dating Apps - It's not an easy task to find your companion but you can get a lot of help with a coordinated app if you're looking for someone with common interests. This app would recommend related individuals with comparable interests, in line with your particular interest and wishes. It may also mean improved alignment, matching of the horoscope, etc. For a smartphone app, it's a smart idea to find the dream mate.
14. Translator Apps - If you are traveling to a new location, the voice translation application is a great solution. It is one of the most significant and unexplored smartphone apps. This app can translate every language into your convenient language. This will help you to understand people from different cultures and certainly help you enjoy your trip. In addition to enjoyment, the software can certainly fix a lot of problems like many a time you don't get the necessities as you don't understand the language.
Conclusion
The mobile app user graph is going high every day. And entrepreneurs will certainly seek ways to encircle this addiction to the smartphone. And they surely can make a start and move on to the production stage with those great starter app concepts. Joining hands with an App Development specialist might be an excellent means of seeing the project into being. In every stage of app development, from ideas and research to development and launch, these experts might help. You will help you create the ideal application from scratch with all the new technology.
---
---