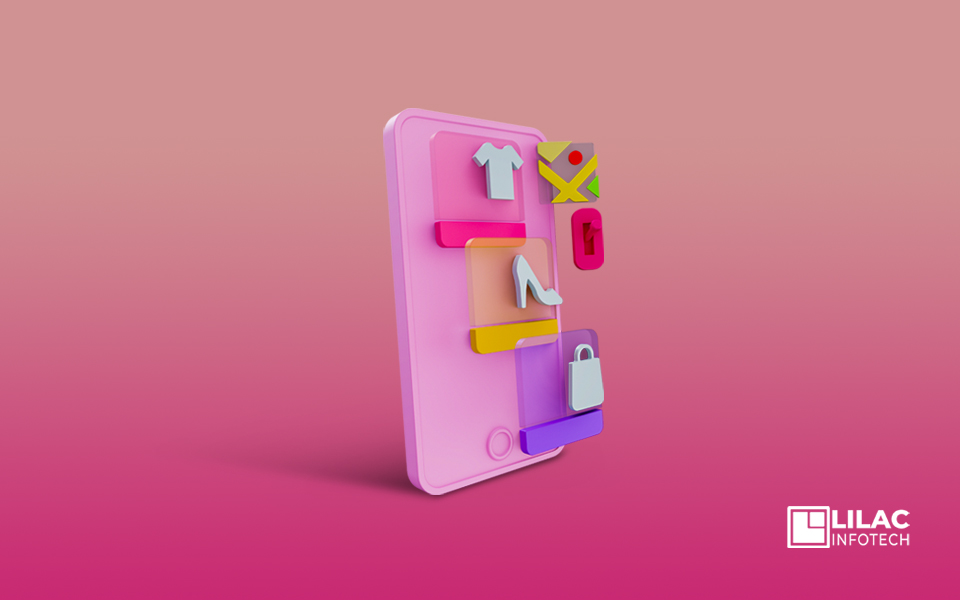 ---
Do you manage a company that aims to develop an Amazon-like e-commerce platform? If yes, we might help you with it.
How do you start with developing an Online Shopping app?
The way the company is now distinct from conventional ways of operation. Most companies develop their shopping apps like Amazon. There are more and more trends in the field of online shopping because no one wishes to spend valuable time waiting on the street in long queues. All can do shopping from home without wasting fuel and time with Online shopping apps.
Do you want to build your business application for the online sale of stuff? If yes, the key focus is to understand how to start and build an application for an E-commerce enterprise. Technology is crucial for online enterprise, either you can build a desktop application or you can create an interface for both web and smartphone applications.
You have to do a marketing analysis before making any decision. You have to know: What is the target audience? What kind of things would you like to sell? What is the money received and how is the commission managed? How do you decide the price of the product?
The steps to render an application like Amazon:
Form a good idea of the app – Most developers are wrong to believe that coding is the main and most important element in the production of applications. The first thing you can do, though, is to shape an understanding of your application. The coding is later simplified until you reach the right concept. Coding an application is a costly operation, so developers often charge huge hourly fees. The prices can also reach hundreds of dollars an hour depending on the reputation and expertise of the developer you employ. Thus, this coding should be left later and a first concept should be created. Conduct market surveys and collect input from the target group.
As a developer, the production time should be kept as brief as possible. Follow this standard even though the functionality of the app takes longer to implement and code. Furthermore, you can also pick the features that will allow your product to compete in the market by considering your customer needs.
Write down the application's most important features–You should list the most integral aspects of your e-commerce application after the initial planning phase is over. In addition to the standard functionality, the product needs to have features that distinguish it from rivals, including Amazon. When deciding what you want in your submission, the following features can be used as a guide.
Useful functions of the E-Commerce app
Reviews and ratings -You must not be scared of receiving criticism and scathing opinions as a company e-commerce provider. Understanding your customers' complaints would allow your application to evolve and promote long-term success. The brands available on the website should also be reviewable for your customers. Customers depend on feedback from other customers to decide if those products on the eCommerce website are appropriate for their tastes and needs. The positive, as well as negative aspects of a product review, should be highlighted on your website, which helps consumers to make an educated decision.
Payments - Today customers have many viable alternatives when making digital purchases, thanks to the growth and developments of the Internet. The funding for as many of these payments as possible must be guaranteed in your submission. If you don't find the desired payment mode specified in the e-commerce program, you can lose clients. So, please add various payment solutions into your Amazon clone application to escape those scenarios.
Social media integration - The e-commerce companies distribute directly. Therefore long-term growth must spread the business and application word. The best way to become famous today is to integrate into different social media networks. Often, social media handles can provide you with user login functionality. This simplifies the signing process with one-tap access to your digital store head.
The convergence of Facebook, Instagram, Twitter, and other platforms in social media also guarantees customer free sharing of coupons and offers on your app, urging potential people to sign up for your product and start using it. So e-commerce apps not able to draw on the demand also struggle to use this enormous influence of social media.
Wishlist- One of the best functions of the Amazon application is a wishlist. This method enables shoppers to save on their wishlist the items that they are interested in. You can conveniently select the desired product from this page whether you plan to order or buy the product. Upon loss of financial support for the app, users also save products on their wishlist.
This mostly occurs at the end of the month because there is low cash on customers. If you have money to spend, the portal will be opened by your customers and their desired product will be found, making it much easier to purchase it. To consider customer desires and other expenditures, the backend team will also search for the desired products of the user. You should target these sales and deals on which you devote more time for a deeper view of the behavior and desire of the buyer.
Simple checkout -E-commerce sites and applications are locations in which consumers spend most of their time purchasing a suitable product. They should have a simple check-out procedure after spending so much time selecting the items. If your check-out is difficult, you will permanently lose any of your customers.
Therefore, facilitating payment and checkout is one of the main issues in the development of such an application. The option to apply debit or credit card information after the first transaction is one of the most important ways to improve customer convenience during checkout. With this option, consumers easily choose their saved card for all successful transactions and thereby save time, so they do not always have to enter the information again. In addition, you can further increase e-billing, because most customers hate to wait for the bill to be generated.
How retail business with mobile shopping apps helps in your business?
It has been several years that mobile phones ruling the world. Mobile app helps in several industry on business. For retailers it is very useful with a shopping app. Your sales volume can increase widely with mobile apps. Your products can be showcased more to users. The chances of sale conversion and more visitor's o your product is easier in this way. Mobile e-commerce is really growing and it surely helping the shopping business very high. All goods, gadgets, service etc. can be full-fledged and global marketing can be done through mobile e-commerce business development. Mobile e-commerce combined with your shopping app really helps in business. Customers can always connected with brand and clear their doubts and queries in online. Retail business who are running small scale also try this for your better development. Brand recognition, more conversions, reviews and ratings, traffic growth etc. can be seen and more profit can be earned by mobile shopping apps.
Basic steps to develop an application for E-commerce
Review of the market - Whenever you prepare online, search and integrate with your client base. Try to identify the interests of the public in order to demonstrate the success of your goods.
Attributes & Prototype - When you know the specifications and prototypes of the app and whom you are developing it for. Finalize the program characteristics and functions according to the target audience.
Designing the app - The shopping app has a major role to play and high market analysis will be needed. The correct UI/UX design can allow app users to communicate intuitively with the app and to better understand the application.
Right platform selection -When designing your shopping app, you have to choose the right e-commerce platform to maximize your market. The best developers of iOS and Android apps will help you choose one for the smartphone app industry.
Development and testing of apps- The most important part of the creation process is both construction and research. Any career learning tech provider will simplify the work. A request must be routinely tested and revised according to consumer needs.
Cost of an eCommerce application?
Are you concerned with your company's cost of developing apps?
The cost of your application is caused by many causes. These considerations include the difficulty and length of the application growth, the location, the eCommerce site, etc. The following is the fundamental formula for calculating costs for any mobile application development firm.
To Conclude
You can now start preparing for the project now that you know how to create an app like Amazon. Bear in mind that numerous related apps are currently available in the market. So, the app must do something else and special to distinguish itself from the crowd. As one of the first to provide its kind of services, Amazon has secured such a niche in the eCommerce business. While you may want to create an Amazon-like app, you should concentrate on the differences too.
We, Lilac Infotech, are a pioneering mobile app development company that offers potential for a variety of services to our consumers. Rigorous insights and suggestions will be sent to clients before the start of the project. Our background in designing applications is something that we proudly keep put across. You can also recruit our mobile app developers to help you grow your mobile app

---
---