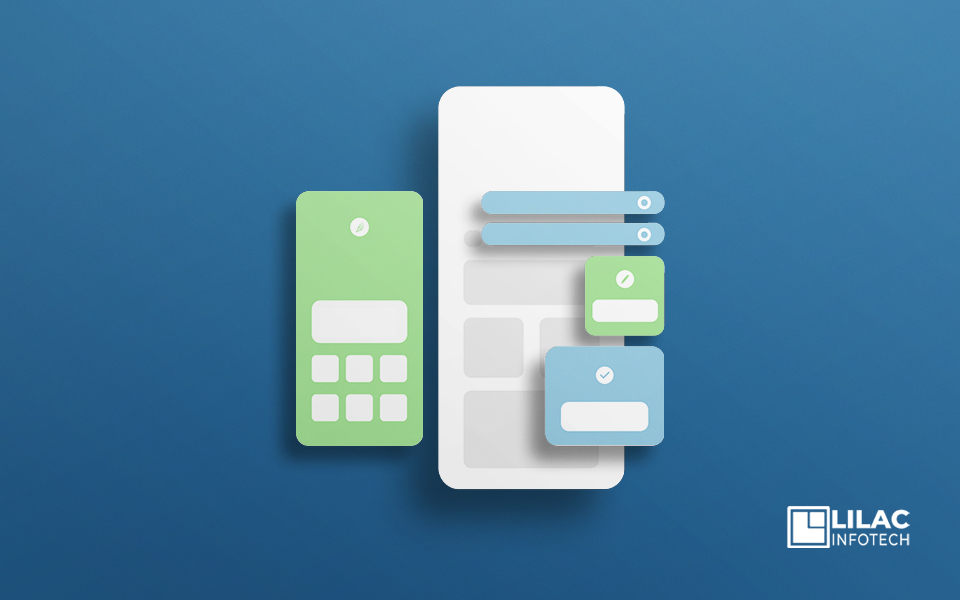 ---
Today the world is running towards the mobile app for meeting all the needs and to run life. We are getting all the things and getting information about everything in a mobile application. That's how the growth is. So, if you are going to start your mobile application you should plan well to make your business profit and to build a better business model. For building the best business model for mobile applications you must think about every aspect where your business can grow well. First the development methods and process of your app like customer needs, market trends, your customers for your service, feasible reports, etc. The technology is developing fast and you should be aware that your business models are following the new trends and you can execute the new one.

We know that the development of mobile apps is a big process that involves business and strategy, the development and launch of apps, and so on. The choosing of your business would be the risky one you should do properly, what business you can do and what business model you can choose it for is crucial. Your mobile app should be the most helping hand for your business. Find out the main things as an entrepreneur like
Your business goals
Your priorities in business
How you are showcasing the app
What are the services you are including
How you generate business
Customer support
How to develop your business further
By evaluating this you can choose the business model for your mobile app. Before that why you need a business model? In order to reach your product and service in the best way to appropriate customer, a business model can do it by more profitable. You can prioritize the business model and can work according to that. To earn money with your business app, you can consider many business model ideas where we can discuss here.
Some types and tips of Business models for Mobile applications
To monetize and figure out the successful business strategy and to generate the best revenue with startup apps you can follow many things. This industry is fully competitive and a lack of business model and ideas will fall down your development in the field. Many teams make the common critical mistake of focusing their attention on developing the app. Convert your theoretical plans to practical implementation with business models which helps to monetize your business and to reach your real users.
1. Using Freemium
One of the most effective methods you can choose in a business model. With a freemium app, you can give a limited version of your app for free to the user and make them to your customers with a full-featured version of your app for a price. Users will be impressed by the demonstration of your product app which empowers the quality so, customers will automatically fall for your full-fledged product features with money. While using this model concentrate to limit the product feature so they should anxiously wait to get full features. By making a subscription fee you get a constant number of users without tension. They will renew the pack and will continuously use the app. With one-off payments users will pay one-time cash and take it for permanently meanwhile more people will choose this method.
2. Paid Methods
With paid conditions, people can purchase the app and afterward download it. There will be no trial options, people should directly purchase by checking the app summary. In this way, you can generate profit but there may be chances of lacking customer satisfaction and keeping your app at rest by users. We can't find their problems and to get their satisfaction in using our app.
3. Sponsorship and Advertising
This is for more focused entrepreneurs in business who have more monthly users. They can go for advertising and sponsorship. A large number of users will benefit from this method; they will always interact with your app. The money you spent on your Ad should be profitable by seeing more users and interacting with your app. By sponsoring the app product focus on AD which explains the app feature and is more user friendly. Optimize the Ad and conveying the best message to users to keep your app more used by the customers.
4. Affiliate Marketing
One of the very popular business models in mobile applications, more frequently used by most entrepreneurs today. Affiliate marketing is the best channel to promote the products or businesses where other individuals earn small commissions in return. If your product or app is yours then you can market it to others by earning some profit. By creating more leads and sales commissions. If you have a product you can sell by an affiliated network you get a commission for every product by using the app to sell.
5. Addictive model
This method works by building an addictive app with in-app purchases. It has become a more popular app monetization model and it will work especially for mobile games. Most mobile game app entrepreneurs are sighted into the best potential of producing virtual goods and accessing through in-app purchases. The best advantages of this model are its versatility and scalability. For all success, you need an addictive app that allows users to increase their value in virtual goods apps. This is well to games and can also be applied to other apps as well.
6. Data selling
The best business model for android application which involves the sale of extensive data to interested Third parties. If your app can produce a large amount of data on consumer desires, then the data will be useful for other companies, and the goods are focused on customer's wants and needs. so, the app can make money by selling this data. There are many apps that have been following this business model and making more money.
7. Video Ads
Visual representation is very impressive and most people are using it now. Visual ads play a major role in customer's attraction where they are directly able to see about product apps. Through this business model, you can show your application Ad display. Your best video ad will help to buy users your app. Video Ads help to collaborate app developers with advertising companies to help in the display and production of video ads on their apps.
8. Saas
One of the profitable applications in a business model by targeting your audience. The people who love big-screen phones and tabs are concentrated more as an audience. With your business, you can charge monthly or yearly by using song apps, book apps, comic apps so on. You didn't get third-party content for free but you to be licensed. But creating your own content creation will be more difficult to start with free sources like YouTube.
9. Promotion service
Nowadays promotion is the main priority for every business. It will be much more difficult running your business without promotion. A lot of promotional services are there and you can choose them to promote your app. It will show on social media and thereby customers come to know your app. The app ranking may increase due to this and more users will be engaged in your apps.
10. Email and SMS
It old one but sometimes it works. The B2B products can be explained well in detail via email and SMS. This will help you to make your business known to many people and can boost your app. This will help you in brand awareness and can make more leads. You can display images and documents in email and also in SMS with small images showcasing the point. Customers will contact and get to know your app by the same media. Try to target real customers who are closely related to your product or app.
App business model for profit-making
By using any suitable business model for your mobile application you can strengthen your business and by generating more users. All business is moving towards the trends and competition is also high. To succeed in your own product a mobile app will help you and thereby promote it. It's your turn to select the appropriate model to enhance the business.A lot of apps like Amazon, Netflix are making money by focusing on the business models. To get good value and review for an app you should be generating quality and good content through business models. The customer will compare your product with the competitor always at the time of purchasing. So make your mobile app best and the business model more useful to generate revenue.
---
---