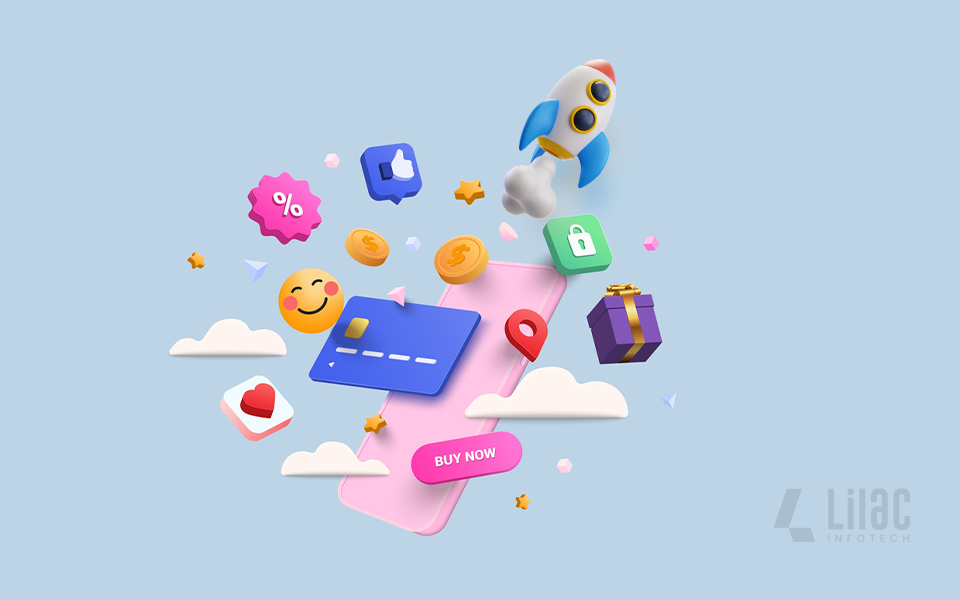 ---
applications are only for major brands? Is it only for businesses like Walmart and Bank of America? If you believe that, you are greatly misinformed. In truth, an increasing number of small and medium-sized firms are adopting the mobile trend. This is because they know that a strong mobile strategy affects more than just a mobile-friendly website. Do you believe that mobile?
These days, you'll discover that many of the small businesses you engage with regularly have their dependable mobile app, whether it's the neighborhood coffee shop or the city's beauty salon. When the time comes to push their digital marketing to the next level, these companies are ready.
Are you still perplexed as to why someone would want to create their mobile app? In that case, here are the main advantages of going down this path now rather than later.
Be accessible to customers always
Only a few programs likely accounts for the majority of total use, it doesn't change the fact that each user must unlock, scroll, and scan their device for the apps they're looking for. Being "in the way" can be beneficial to your business. It is because our sense unconsciously records every picture and word (or well-designed app icon!) that we encounter that this is an advantage.
Create a low-key marketing channel
Apps can give accessible information, pricing, booking paperwork, search functions, user reports, messengers, news feeds, and much more. One of the most wonderful benefits of having a mobile app is that all of the features you want to give to your clients, such as special deals and upgrades, are right at their fingertips. You are coming even closer to a natural relationship by using means such as push notifications, and you may effortlessly remind them about your works and services whenever it makes sense.
Make your consumers feel important.
While we're on the subject of readily available data, how about digitizing your company's commitment program? Rather than adhering to the outdated point-collection card, allow your consumers to order their rewards using your mobile app. What is the result? More downloads and customer recovery.
Increase brand awareness
A mobile app for your company might greatly improve brand visibility.
Brand - A mobile app is analogous to a blank billboard sign. You can do whatever you want with it; you may make it modern, trendy, functional, daring, or educational. But what you truly like is designing an app that has attributes that your consumers will appreciate while also being well etched and tastefully arranged.
Recognition -The more often you can pique users' interest in your app, the sooner they will be persuaded to purchase your product and/or service. In marketing, this is known as "sufficient frequency": as a rule of thumb, hearing and/or seeing your brand around 20 times will get you genuinely noticed.
Increase customer engagement
Whether you are selling flowers or spa services, your consumers will need the means to reach you. Including a messaging (or help desk) component in your app might cause a shift in how you communicate with your customers. Read more..
Stand out from the crowd.
These daytime mobile apps at the small company level are still uncommon, and this is where you may get a leg up on your competition. Be the first in your community to provide your customers with a mobile app. Your foresight will leave an imprint on them!
Build consumer loyalty
Last but not least, the most important reason why you should consider developing your mobile app is consumer loyalty. It's time to start creating true connections with your customers and converting them into enthusiastic supporters of your product or service. I'm not saying that a mobile app will save your business, but it may be a way to keep connected to your clients and be just a "fingertip" away at all times.
Conclusion
Are you persuaded yet? Where are you going to begin now that you've had a taste of the various benefits of your own company's mobile app business? Hire mobile app developers in India if you want to improve your mobile approach. Use one of the many mobile app developers available, such as iROID Technologies, to build your mobile app without having to worry about coding and technicalities. Regardless of the drop, mobile apps have become ubiquitous for virtually all businesses. The decision you make now will build the basis for the future success of your organization. It is up to you to decide if you want to be among the first.
---
---