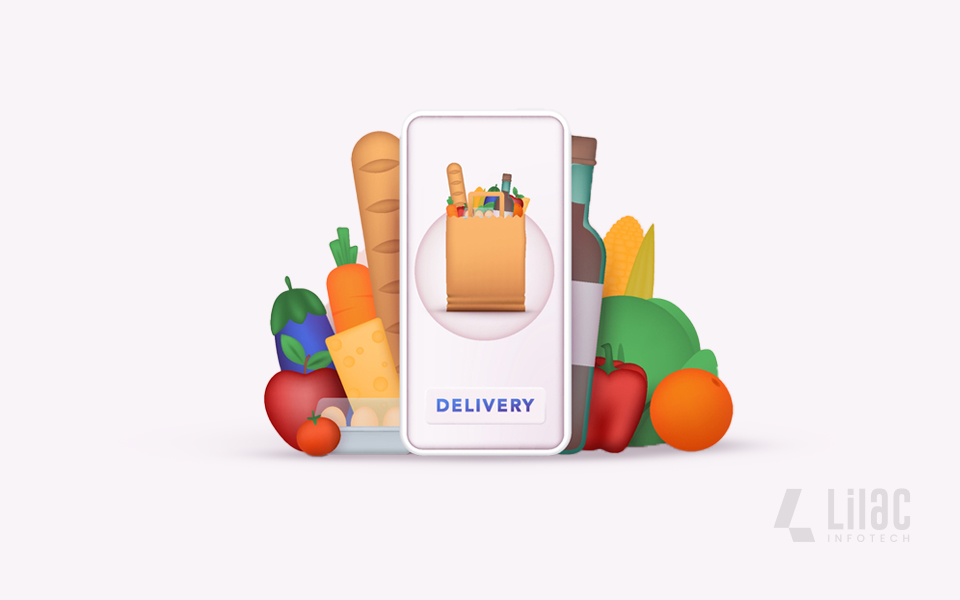 ---
As the world gradually shifts from dealing with the aftermath of the Covid-19 crisis to reopening economies, consumer behavior has shifted dramatically from brick-and-mortar businesses to eCommerce platforms.
And the transformation is visible, with groceries being one of the fledgling areas (of eCommerce) on the rise.
FreshDirect, an online grocery delivery platform, has traditionally prospered and achieved tremendous success, dominating the sector of fresh food delivery, riding on this wave of increasing consumption in the rising market and developing supply-side dynamics.
FreshDirect's Business Model in a Nutshell
FreshDirect bills itself as a pioneer in the supermarket eCommerce business. The firm, which was founded in 2001, has a staff of trained specialists that carefully pick organic vegetables, fruits, dairy products, meat, and other items. The distribution is handled by a sophisticated warehouse in the Bronx and the second facility in Prince George's County, Maryland, to find the shortest route between farms, fisheries, and dairies and the table. The products supplied to consumers are fresh, and the food products are from well-known brands, all at a lower cost.
However, FreshDirect's business strategy consists of:
Ordering through Digital Sphere
FreshDirect's app and website allow consumers to explore and purchase a range of grocery goods based on their area. To spice things up, customers may access the FreshDirect app at any time and browse through categories such as top-rated goods, fresh offers, or buy products with available coupons. Orders can be paid for using debit cards, credit cards, PayPal, or EBT (Electronic Benefit Transfer cards).
Warehouse Operations
The Whole Process, from Purchasing to Dispensing FreshDirect's expert merchant's source fresh items from vendors. This inventory is subsequently transported to the company's warehouse and stored in a temperature-controlled facility. Since FreshDirect emulates just-in-time production, orders are sorted, processed, and packaged only when they are placed. This keeps the supply fresh and reduces waste significantly. Once the order has been packaged, it is shipped for delivery through their refrigerated vehicles.
Delivery and transportation
FreshDirect's shipping and delivery are exceptional. It has a fleet of temperature-controlled cars. Shipments are processed and packed daily, and the order is delivered to the destination by the delivery fleet.
The global positioning system, messages and alerts, safety warnings, and other features ensure that the things arrive at the customer's door securely.
FreshDirect's Business Model
FreshDirect integrates retail and wholesale services into one unit because it does not have physical food locations. FreshDirect's distribution facility fulfills orders, and for perishable products, FreshDirect has established strong connections with local manufacturers to ensure an adequate supply of supplies. Quality control software is used to monitor and verify the freshness of each product throughout the process.
Business and operational models must be aligned.
As previously stated, FreshDirect's business and operational strategy capitalize on the lack of traditional grocery shops. FreshDirect, being an online grocer, does not have the same overheads as traditional supermarket stores (regional and national). This is why the corporation can provide items at low prices to its clients - the first instance of alignment.
Another notable example of both approaches colliding may be seen in FreshDirect's seafood area. The operational model helps the business model achieve its aim of producing high-quality products by reducing the supply cycle. FreshDirect staff is stationed at the lower Manhattan docks to place seafood orders.
When it comes to quality, seafood from the typical supply chain has seven to nine days of inventory. As a result, in this scenario, FreshDirect's business model properly uses the operational model's unique attributes.
What is FreshDirect's Revenue Channels?
FreshDirect makes the majority of its money through delivery costs. Every order is delivered at a minimum fee to the consumer. The cost of delivery is determined by the customer's location. The service provides free home delivery unless the consumer possesses a Delivery Pass.
FreshDirect Industry Analysis
In an age of smartphones, the food eCommerce industry is not only fashionable, but also increasingly congested. FreshDirect, on the other hand, has been able to establish itself, advertising the fastest delivery of fresh food with zero risk of rotting items. Various aspects must be evaluated in light of the industrial environment and geographic market in which the firm operates. In this area, we give insights on numerous ways of analysis used to match the market's high-quality and demand criteria.
Key Factors Contributing to FreshDirect's Success
FreshDirect has proved critical to internal operating efficiency. The elements that contributed to its status as a pioneer are listed below.
FreshDirect provides a strategic advantage and is a brand in and of itself.
The company's goods expansion, inspection, and repair development have been re-engineered to smooth the progress of the enhanced operation. Aside from leveraging its strong brand reputation, the corporation has also expanded its methods of acquiring superior customer buying cognition by widening the horizons of economic research.
Integration of Information Technology
FreshDirect's activities have grown necessary since many young professionals living away from home work long hours. They like fresh vegetables delivered to their door. Different perishables, however, require different temperatures to remain fresh. The temperature of a banana, for example, is not the same as the temperature of a tomato, therefore the distribution center relies on an elaborate and particular system of temperature controls to keep disparate locations, often inside the same room but at different temperatures, apart. This is made possible by the seamless integration of advanced technology, which allows the firm to manage its inventory, keep stock records, estimate client demand, and do a variety of other things.
As part of supplier management, FreshDirect has exclusive contact with providers, eliminating intermediaries, to stay loyal to their philosophy of keeping food fresh and delivering it quickly. FreshDirect can sophisticatedly add inventory with the use of a simplified, efficient hub, boosting its client base while also enhancing overall quality.
In addition, the organization uses substantially less gasoline than the diffused retail environment and adheres to sustainable packaging methods.
FreshDirect in the Neighborhood
FreshDirect's objective includes collaborating with local groups to create a good effect. It is committed to helping the area and giving back to the community.
How to Create a Grocery Delivery App Like FreshDirect
Building a food delivery business app like FreshDirect takes much preparation. It is critical to focus on the feature list regardless of the project's size or scope. Furthermore, the simplicity, user engagement, and functionality that people are known to like should be included.
The processes for developing a grocery delivery service app like FreshDirect are shown below.
1. Plan of action
The first stage in developing a FreshDirect app is to understand the users and their demands. During this phase, market research will be used to identify the application's aims and objectives. It is also important to consider having a delivery app in addition to the buyer app, as well as an admin panel.
2. Evaluation and Planning
At this point, the concept begins to take the form of a project. This phase also includes detailed functional requirements. The product roadmap is created after identifying requirements and prioritizing features. You can choose the application development architecture as a start-up or entrepreneur at this phase. If cost, development time, and resource availability are issues, you can create a minimal viable product.
3. User Interface/UX Design
The goal of a service like FreshDirect is to provide its users with a consistent experience. UI/UX designers develop mockups, wireframes, and prototypes of a visually attractive app during this phase.
The refined UI designs eventually aid in early adoption and can enhance app engagement by providing an easy interface.
4. Development
Developers in this step bring the design to life. The technological stack and development milestones are determined once the technical architecture is defined. The code is then written by a team of developers following the coding standard. The code is submitted to the testing team for validation as each milestone is finished.
5. Evaluation
The next phase is to put the grocery delivery app through its paces. Test cases are created to ensure that the program is thoroughly tested. The program is evaluated for reliability, usability, and security in this stage. The testing results are documented and shared with the developers, along with tracking fixes for retesting.
6. Deployment
When the defects have been resolved, the application is deployed to a testing or staging environment. Once uploaded to iOS and the Apple store, it is assessed following their development rules. The application is then made public.
7. Assistance
Post-deployment support is critical for resolving user-reported concerns. It is critical to keep consumers interested by providing frequent patches with enhancements and timely assistance for end-users. Furthermore, a dedicated staff that monitors key performance metrics aids in determining the effectiveness of the application.
Concluding
The fast adoption of digital technology, led by Covid-19, has reached historic proportions. While some changes will be permanent, firms like FreshDirect, which has integrated digital tactics as well as a large assortment of shelf-stable and fresh items, are always adapting to maintain a strong position in one of the most competitive areas, namely food eCommerce. So, if you're an entrepreneur who wants to construct a grocery delivery services app like FreshDirect, go no further:
---
---