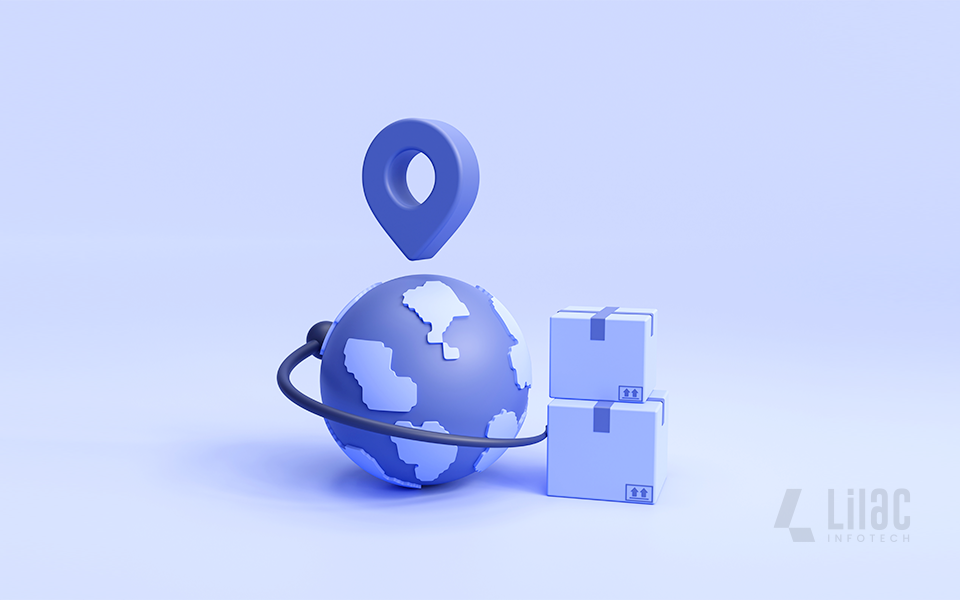 ---
E-commerce is the future. This phrase has most likely been repeated by several industry experts and analysts. Indeed, it has become a global trend, with many online marketplaces and niche e-stores springing up around the world. According to a recent industry report, e-commerce will account for approximately 20.4% of global retail sales by 2023. The industry is rapidly expanding, with new online business trends emerging regularly.
E-commerce behemoths and small businesses compete for consumers' attention. This results in higher advertising costs and a lower return on ad spend. Advertising on Facebook, for example, is already 47% more expensive than it was last year.
Online commerce has transformed the retail industry dramatically over the years. The COVID-19 pandemic boosted this tendency. At the time, online shopping was the best option for getting what you needed with no risks.
Factors Influencing E-Commerce Right Now
With e-commerce continually developing, several factors influence how we perceive the industry's future. We have selected some of the most important issues that will have a substantial impact on e-commerce in the future year.
Omni channel shopping possibilities
Approximately 73% of consumers use several channels to provide a more consistent and complete client journey. You won't make a purchase once you're on a company's website - you'll want to make sure this online store or service provider is trustworthy. As a result, your customer journey will include visits to their social media, review websites, and other venues where they may get thorough feedback from other customers.
Furthermore, many clients examine costs from several online businesses to discover the cheapest alternative. As a result, the journey will include rivals' websites and price-comparison services. As a result, you must guarantee that your company stands out even in this larger context.
Social business
Social media is currently one of the most significant means of communication. Not only can you surf through your news stream to check how your pals are doing, but you can also start your own company and make purchases. TikTok is preferred by younger generations, such as Gen Z, for product suggestions. It is more beneficial to them than Google. Improving an e-commerce firm or advertising it through social media has become unavoidable for most businesses since it increases their online presence and helps them attract new clients.
Payment options
Implementing multiple payment options is the best idea for a new online store to help more users process orders faster. Your marketplace should support a variety of card providers and payment services, such as Apple or Google Pay. This not only speeds up the purchasing process but also makes the marketplace more accessible and improves the user experience.
If you intend to launch any promotional campaigns, consider including the option to insert vouchers or promo codes. Several online shopping platforms do not have such fields. As a result, determining where to enter the discount code becomes a challenge.
Delivery
With online shopping becoming a global phenomenon, it is critical to ensure that customers enjoy the entire journey—from seeing the desired product to receiving it. Although it can be a complicated process, delivery is also critical for ensuring a flawless experience. Customers' loyalty is undoubtedly impacted by delays or incorrect package contents.
To avoid this, you must have a well-managed supply chain. Partner with the most dependable delivery services, make sure your delivery stations are clean and functional, and try to automate as many processes as possible, such as wrapping packages and labeling boxes with order numbers.
E-Commerce Future Trends
We can only predict which innovations will be popular and useful tomorrow. However, several trends in the online business world stand out:
Immersive customer experiences
Smaller retailers specialize
Smaller retailers specialize
Distribution and delivery innovations
Large online marketplaces and retailers will most likely continue to account for the majority of online purchases. Smaller retailers may become more specialized by offering highly customizable products, niche product categories that larger retailers typically do not offer, and more personalized services.
Small retailers can compete with large corporations by providing superior customer service and support. Because big retailers have too many customers to deal with, they are often unable to provide truly personalized services. They are more concerned with groups of customers and target audience subgroups than with individual shoppers' experiences.
Immersive consumer encounters
Many buyers still prefer to try on clothing before purchasing it at a real store. On the other hand, virtual and augmented reality may already give immersive experiences online, allowing buyers to feel as though they've handled an appliance or tried on clothing without having to visit a store.
Virtual reality (VR) is a completely immersive experience. Users may observe a simulated physical environment with audio-visual input by donning a VR headset. Wouldn't it be nice to put on the headset and try on clothing without having to go to the store? This technology will soon change the face of global internet purchasing.
Chatbots are customized programs used by businesses to replicate real-life discussions with customers. They can check to see whether everything is in order and if you require any assistance. They might also be referred to as an electronic store assistant. Data from actual conversations may be used by artificial intelligence (AI) and machine learning to improve the overall shopping experience.
Augmented Reality is a semi-immersive experience. It is possible that users will not need to enter a completely replicated physical environment. AR augments your existing environment with audio-visual feedback. What if you could instantly see sunglasses in your shopping basket superimposed on a smartphone photograph of yourself? What if it could save things from any online retailer for you to "try on" again? This is a terrific alternative to returning to the same place several times and spending too much time buying.
Four significant distribution and delivery innovations
Some parts of the distribution business are still slowing down specific automation processes.
For example, in terms of record-keeping, businesses ranging from e-commerce to pharmaceuticals are swiftly catching up, providing simple, efficient solutions. However, many supply chain workers continue to rely on paper trails for delivery. Such an antiquated technology incurs considerable expenses and efficiency losses.
Nonetheless, many industry representatives are attempting to embrace technology and improve inventory control operations. Wireless technologies can now track in-store items and check their availability and movement. This will have a positive impact on the future of e-commerce and will improve service quality and customer satisfaction.
B2B customers expect B2C-level personalization and responsiveness.
Customers can be thought of as rows or columns in a database when working in a digital environment. Don't get caught in that trap. Remember that your customers are people.
Indeed, Amazon and Netflix have significantly altered the customer perception of B2C communication, and those expectations have transferred to the B2B (business-to-business) realm. People now expect more personalization, responsiveness, and superior product presentation and delivery quality.
Fortunately, e-commerce has succeeded in bringing such a degree of customer care to individuals. The following wholesale distribution advancements demonstrate how the industry's expectations are changing.

Product demonstration
Since the development of digital databases, businesses are now requesting resources such as high-quality 3D product photos or improved search tools to discover what they need.

Additional channels
People want greater uniformity across several platforms or services. For example, you can quickly track the number of clients that visit an e-commerce website using iPads. Companies should keep an eye on these trends and make the required modifications to their websites to better meet the demands of their consumers.
Instant feedback
Just like B2C customers utilize Yelp or TripAdvisor to provide feedback on their customer experiences; a few prominent distributors are polling business clients to determine their propensity to refer them. To engage with clients and cooperate with influencers, wholesale distributors are now leveraging social platforms (Twitter, YouTube, Instagram, and Facebook) as an extra communication channel.
The influence of global dynamics on the supply chain
Wholesale wholesalers play an important role in the supply chain. The Covid-19 epidemic, on the other hand, revealed how fast that position may shift.
During the Covid pandemic, demand either increased to the point that distributors couldn't keep up with it or decreased dramatically. This move compelled distributors to consider critical concerns such as, "How would I manage my present inventory?" alternatively how can I find new avenues through which I may sell it?
It also shifted the emphasis—you now have to anticipate future supply chain disruptions in a new way. The emphasis is now on the processes of demand, inventory, and supply planning.
Reportedly organizations may still keep their supply chain positions by doing the following:
Improving Transparency
Inventory availability estimation
determining realistic demands
Working capital management
Enhanced competitiveness as a result of expanded markets
Wholesale wholesalers are likewise under stiff competition. Some of the market's major merchants are attempting to expand and innovate. Traditional distributors must respond by lowering margins in categories such as building materials and lighting. They should also devote more attention to developing an innovative distribution channel.
More competition encourages and forces the creation of new business models, prompting wholesale distributors to seek new income streams through creative project management frameworks and value-added services. Whatever technologies are adopted over the next 10 years, e-commerce will continue to flourish, as will our everyday lives and routines.
Last Words
E-commerce has bright prospects as technology and industry developments create several options for growth. It's a diverse and exciting sector in which to launch your venture. However, with the expanding number of e-commerce sites, it may also be highly competitive.
To differentiate yourself in the market and improve sales when you begin your online business, focus on three key areas: personalization, automation, and innovation. Experimenting with technologies such as AR and VR will improve the online shopping experience for customers, while personalized features will increase their loyalty. Simultaneously, automation will allow you to focus on improving the quality of your services.
If you're thinking of developing an e-commerce platform, we can help you make it a reality. Our team can create and implement a beautiful, straightforward, and convenient online marketplace for you. Please contact us to discuss your thoughts and ideas!
---
---