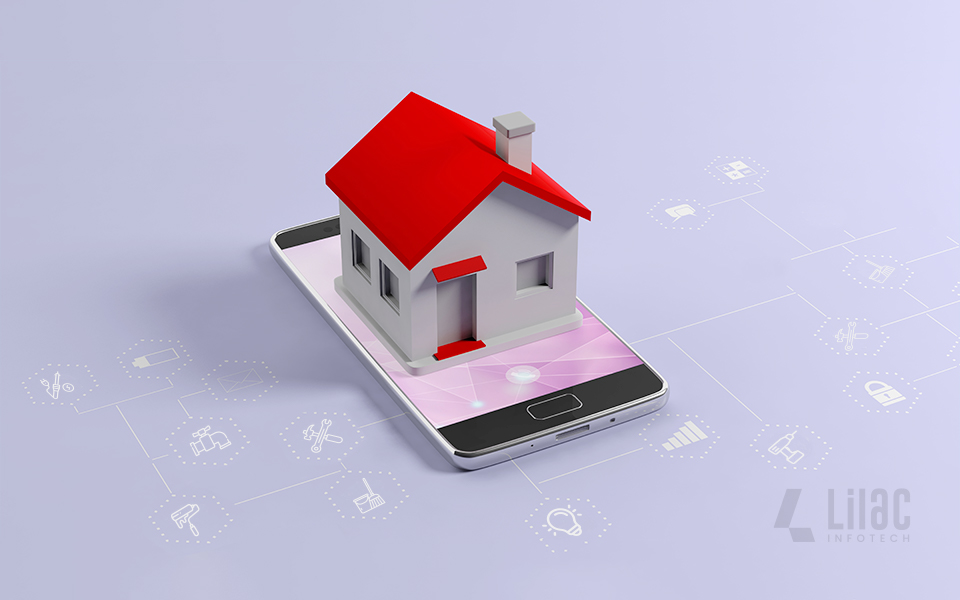 ---
The rise of On-demand home service apps has not only brought convenience and accessibility to homeowners. Still, it has also revolutionized the service industry by transforming service providers' operations. In the past, service providers would have to rely on traditional advertising methods such as fliers, business cards, or even word of mouth to attract new clients. The advent of the applications has made it effortless for providers to feature their services on such platforms, significantly amplifying their outreach and visibility to prospective customers.
Additionally, home maintenance applications have made it easier for service providers to manage their businesses. These apps often include features that help providers manage appointments, track earnings, and communicate with clients. This level of organization and efficiency has helped service providers grow their businesses and take on more clients without the need for expensive marketing and advertising campaigns.
On the other hand, on-demand home service apps also benefit customers by providing them with a wide selection of service providers, transparency, and convenience in the booking process. Potential clients can pursue different service providers, evaluate their qualifications and feedback, and decide which provider to engage.
Overall, home service apps create a symbiotic relationship between service providers and customers, where both parties benefit from the platform's features and services.
How are Home Service Apps changing the industry?
Home Service App is revolutionizing the industry by offering customers a convenient way to book and manage services while providing service providers a platform to connect with potential clients. These apps have increased transparency and trust in the industry by offering detailed profiles of service providers and customer reviews. Additionally, on-demand home service apps have made finding and booking services easier, creating a more streamlined and efficient process for both customers and service providers. As these apps continue to grow in popularity, they are likely to reshape the home service industry even further. Overall, home service apps are changing the service industry by providing customers with a more convenient way to book and manage services while creating a platform for service providers to connect with potential clients. As these apps continue to grow in popularity, they are likely to reshape the home service industry even further, creating new opportunities for both customers and service vendors.
The following are some examples of how home service applications have changed the industry:
Increased Convenience and Accessibility
One of the primary benefits of home service apps is the increased convenience and accessibility they offer. Instead of spending hours searching for qualified service vendors, homeowners can download an app, browse through a list of available providers, and book an engagement with just a few clicks.
Many on-demand home service software also offers flexible scheduling options, which means that homeowners can easily find a time that works for them, whether they need a service provider to come to their home during the day, in the evening, or over the weekend.
Improved Transparency and Accountability
Another way that the handyman app changes the home service industry is by improving transparency and accountability. With traditional home service providers, it can be not easy to know what kind of service you will receive or whether the provider has a good reputation.
User ratings and reviews included in-home service apps assist homeowners in making more informed decisions about which service providers to hire. This increased transparency can also help ensure that service providers are held accountable for the quality of their work, as poor reviews can negatively impact their future business.
Increased Competition and Lower Prices
The rise of home service apps has also increased competition in the home service industry, which leads to lower prices for homeowners. Because these apps make it easier for homeowners to find and compare Service professionals, they are forced to compete on price and quality, which can help drive down consumer costs.
Furthermore, many home service apps offer features like instant quotes and fixed pricing, which can help ensure that homeowners are not overcharged for the services they receive.
Home service apps are also improving the quality of service that homeowners receive. Because these apps often include user ratings and reviews, service vendors have disincentives to provide high-quality work and excellent customer service to build and maintain a positive reputation.
Providers must meet certain qualifications and pass background checks to list their services on these platforms, helping to ensure that homeowners receive high-quality services from qualified professionals.
Want to build an on-demand home service software?
We are ready to build an innovative on-demand home service app for your business!
Wrapping Up
In conclusion, the rise of Home Service Applications has not only transformed how homeowners access home services but has also revolutionized how service providers operate and conduct their businesses. The convenience and accessibility provided by these apps have made it easier for homeowners to connect with qualified professionals. In contrast, service providers have been able to expand their reach, specialize in niche services, and grow their businesses. The home service sector will witness further advancements and enhancements as home service applications undergo continuous evolution. A mobile app is a requirement if you're trying to start a home service provider business. Select the most suitable mobile app development company to design an appealing and innovative mobile application that meets your budget and requirements.
---
---