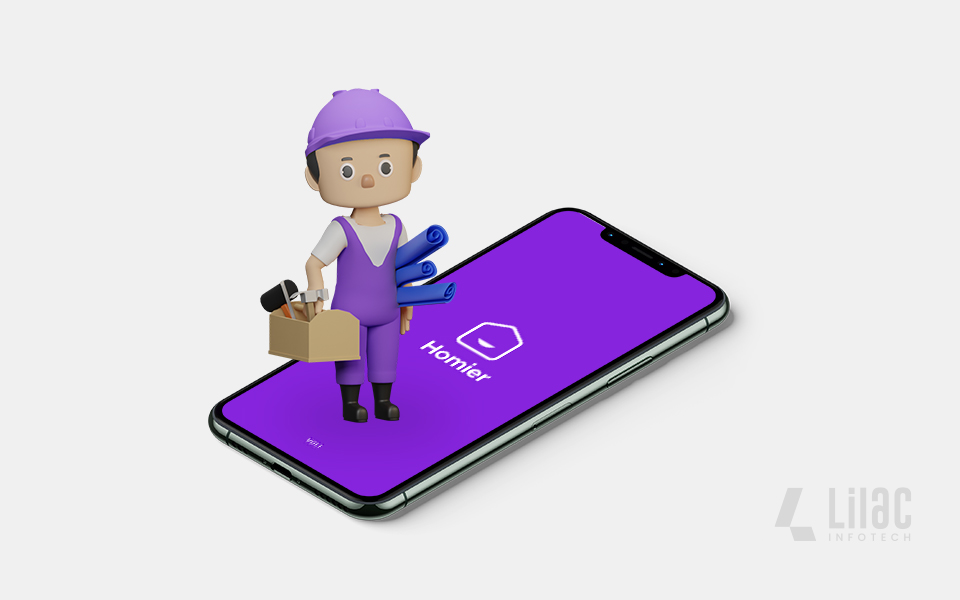 ---
In the dynamic landscape of the home service industry, achieving optimal efficiency is the key to success. If you manage an online handyman service, you'll want the greatest tools at your disposal to streamline operations, improve customer happiness, and increase your bottom line. This is where Field Service Management Software for handyman services comes in. These handyman tools are available to make your life easier and your business more effective. Let's get started and learn about the digital solutions that can take your handyman business to the next level.
If you want to be a successful handyman services provider, you'll need professional tools and technologies to meet industry and consumer needs. Here are the top handyman business software programs to help you alter your company.
Top 5 Best Handyman Software Apps
Handy, a professional app for highly competent handyman professionals, provides a comprehensive solution for a variety of tasks ranging from minor painting to cleaning services. Handy, designed for the needs of family handymen, acts as a link between service providers and consumers.
This versatile app seamlessly covers critical parts of the service business, such as payment processing, appointment scheduling, and service provider screening, seamlessly. Handy provides both a free basic version and a paid pro version to meet a variety of needs.
Handy's commitment to openness is one of its most notable features: it does not charge for background checks or cancelations. As a result, it's a fantastic option for handyman scheduling software. Handy simplifies the communication between clients and handymen by providing an easy and user-friendly interface.
JobFLEX, a cloud-based estimation solution, serves as an invaluable tool for small and midsize handyman services, streamlining their business operations. With this user-friendly software, you can effortlessly create professional quotes, enhancing your efficiency and productivity.
What sets JobFLEX apart is its customization options for quotes. You can personalize quotes by incorporating photos, drop-down menus, logos, and marketing materials, tailoring them to your brand's image. This not only impresses clients but also helps you stand out in the competitive handyman industry. JobFLEX goes beyond estimating; it assists in lead and sales management. You'll gain insights into effective lead-generation strategies for your handyman business, ensuring you never miss a potential opportunity. The app facilitates seamless communication with both prospective customers and your in-house team, simplifying the coordination process.
Moreover, JobFLEX simplifies project management. You can create new files for each project, allowing you to consolidate essential data in one location. This comprehensive approach streamlines your handyman business, making it easier to track and manage tasks effectively.
Jobber is a top-tier on-demand handyman app that sets the bar for professional field service management software that is available on both Android and iOS devices. This program, which is easily accessible via the Google Play Store, enables experts in a variety of disciplines such as appliance repair, security installation, furniture removal, furniture assembly, and HVAC system installation.
Jobber is a comprehensive system that provides a one-stop shop for professional home renovation project management. This user-friendly mobile software focuses on usability, allowing experienced workers to access its extensive capabilities immediately on job sites.
Jobber specializes in creating invoicing, enabling real-time task tracking, supporting robust communication, and providing GPS tracking features, among other things. It's a versatile tool for managing handyman services and projects, ensuring efficiency and effectiveness.
Thumbtack emerges as a potent app for lead generation, serving as a bridge between service providers and clients seeking a wide array of services, including house cleaning, security installations, plumbing repairs, and more. Whether you're a dog trainer, makeup artist, pest control expert, computer repair technician, or offer services like car washing and maid services, Thumbtack is your versatile ally.
This app allows you to create a professional handyman business profile, showcasing your skills and services on its platform. Clients seeking various household services can effortlessly connect with your handyman business and access a range of solutions. Thumbtack offers a seamless connection between service providers and those in need, making it a powerful tool for expanding your handyman business and connecting with a diverse clientele.
HouseCall is an all-in-one platform designed to help home service businesses run more efficiently. It includes tools for scheduling, dispatching, customer involvement, and work management.
You can easily allocate resources, assign projects, and maintain your work calendar using HouseCall. It also includes robust dispatching options for optimizing routes and communicating with your field staff in real-time.HouseCall provides automatic reminders, feedback gathering, and promotional tools to build client connections. The ability to create, assign, and track tasks for each job simplifies task management, ensuring nothing goes through the gaps.HouseCall is essentially your one-stop shop for managing all areas of your home service business. It enables you to give great service while running a well-organized and profitable business, making it essential for ambitious entrepreneurs in the field.
Planning the Development of Handyman Software for Your Home Service Business
Have you ever considered creating a single app that incorporates all home service features?Homier the Home service app provides you with the greatest platform for growing your handyman app business. Based on the requirements that you provide for your company, our team will develop a customized app with the important aspects that perform best for you.
Homier, how about checking out our newly designed Home Service App?
Wrapping Up
The field service software mentioned above is only one of several growing companies that have entered the Internet On-demand Home Services Industry. With a single click, the verified pros can resolve your typical home difficulties. Home service applications have grown in popularity, offering anything from beauty to house cleaning, and mending to assisting you with moving and packing. On-demand home services encompass all digital marketplaces that offer fast access to a wide range of home services. These platforms are becoming increasingly popular because of their accessibility, flexibility, scheduling, booking hours, and ease of payment.
Businesses become market participants as ordinary services are rapidly commercialized. The online on-demand home services market research study would assist clients in identifying growing growth markets and developing new business opportunities.
If you are an entrepreneur with time and resources to spend,Lilac can assist you in establishing and Developing Mobile Apps that meet your needs. Our team will work with you to expand your products and services. The online on-demand home services sector is in its early stages.
---
---