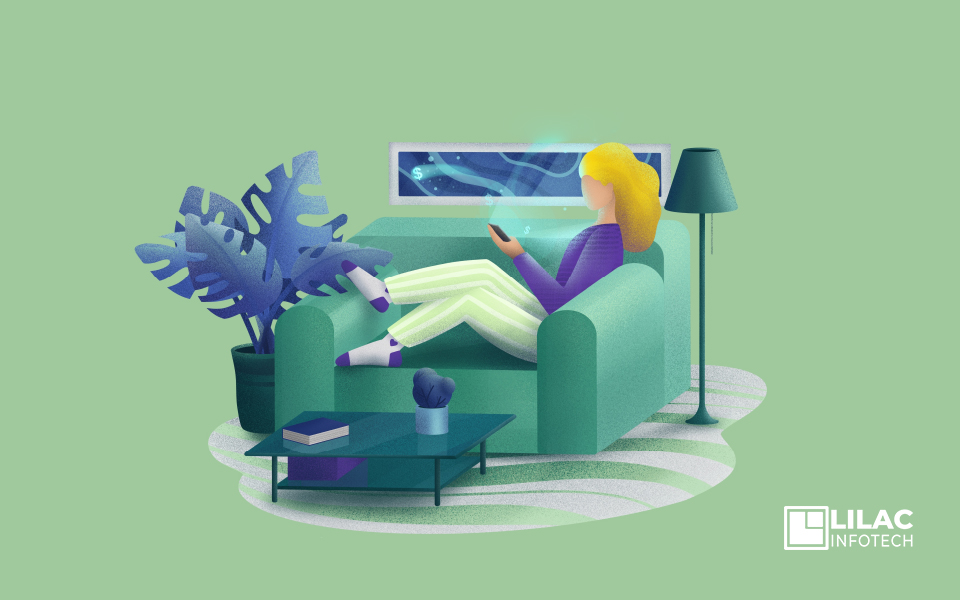 ---
Let's all admit to the fact that none of us in our worst nightmare saw a LOCKDOWN coming up anytime. We were all thrilled by the idea of summer holidays when we were kids; we could all just play and roam around. Even after growing up a well-planned trip is refreshing. It is also a much-needed break from our oh-so-busy schedule. But the lockdown is not something we needed or were prepared for. Though everybody may have enjoyed the initial days, later we all started finding ways to work or new ideas for business.
Some of the world's largest economies are hit by the severest effects of the pandemic and the lockdown. And let us all bear the truth that we might not go back to normal any time soon. The businesses will also take the time to go back to the old-normal.
But to see the positive side, this is also a great opportunity for some great mobile app development approaches. If you are thinking for an idea for your start-up you might want to scroll down:
Learning or Education Apps

A sector that was majorly hit by the pandemic is the educational sector. Though every other sector is trying to recover the educational centre is still struggling as the schools and colleges are nowhere close to reopening. Most of the board and universities have aided E-Learning into their curriculum. As the best start-up, you can launch an application with some of the advanced features that connect the best teachers and students on a digital platform.
Food Delivery Apps

Since the situation is still very serious and traveling is restricted many people are home-away, and their main requirement is home-cooked food. A food-delivery app is one of the highly used applications in lockdown times and later also. And one most attractive feature of a food-delivery app in this pandemic situation is the supervision to maintain personal hygiene during preparation of food and also contactless delivery guidelines.
Fitness Apps

Another app that was highly downloaded through the lockdown and even later was the fitness app. People today have become so health conscious that even during homestay they try their best to maintain fitness. Since gyms and fitness centres are still not very safe for normal working people, people still prefer online fitness training. This is a great opportunity for start-ups to connect fitness trainers and fitness freaks. Like they say 'The Greatest Wealth is Health.
Pharmacy Apps

Health is something that we all value the most, and in these pandemic times, the need to safeguard ourselves has only increased. Even if it is a cold, minor fever or cough people seek medicines, but it is difficult to go out and consult a doctor or visit a pharmacist and buy medicines considering how risky it can turn out to be. This is a great opportunity to broaden the window and consider using this as an opportunity to make the process easy by building a mobile app and connecting the best doctors and trustable pharma stores.
Grocery Apps

The lockdown has affected our lifestyle and how. Staying healthy is the key and for that healthy food is a thing people choose now. People could not stock up the essentials or vegetables for their daily use. This can be utilized as a chance to launch a start-up: a grocery delivery app that can easily deliver your grocery as well as necessities.
Social Media Apps

Social media apps like Facebook, Twitter, Instagram, and WhatsApp became a part of everyone's life during the pandemic. People who have never used any social media also started using these platforms, since staying connected in these difficult times is what everyone needs. Even in normal days, we spend most of the time on social media. The latest study declares that social media applications had the highest number of downloads compared to other domain applications.
People spent a lot of time with their families due to lockdown, be it in person or virtually.
To sum it all up the Mobile app development industry is providing the best opportunity to thrive in these difficult times also. The ideas discussed above might help you grow your business through a digital transformation or boost up your startup idea. Thus, it's your time to buckle up and transform your idea into a mobile application.
---
---