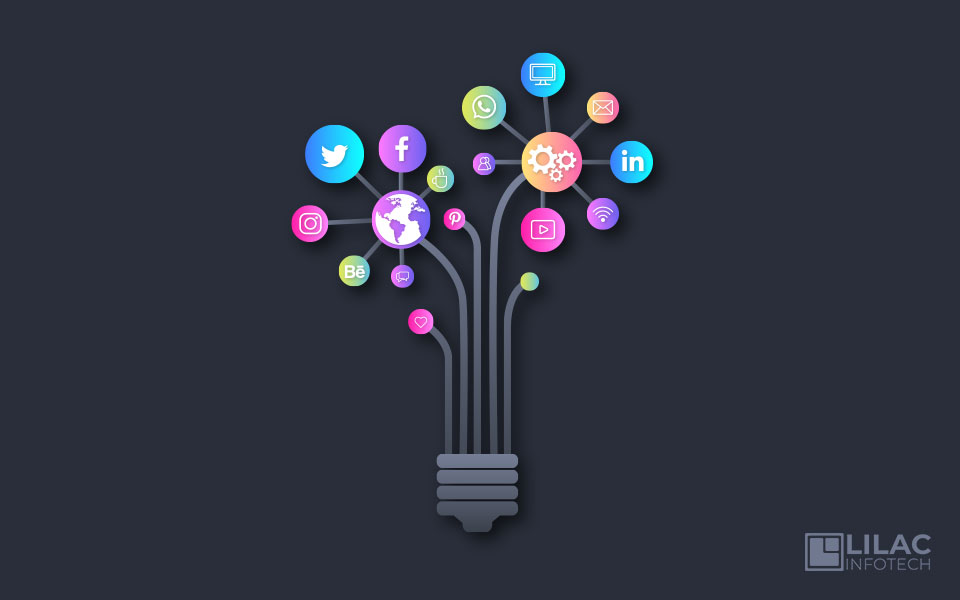 ---
Marketing has changed more in the last five years than in the last 50, and the rapid progress doesn't show any signs of slowing down. The digital marketing landscape that encompasses SEO, social media, PPC, content marketing and more is witnessing a dramatic shift. Technology has turned the world into a global village in terms of effortlessly connecting people from different countries and cultures.
To the digital marketer, change is not only the law of life but the law of success. It isn't without a keen eye on the future and the thoughtful application of forward-thinking strategies that a marketer can address the rapidly-changing needs of the digitally connected customer and stay on top of digital marketing trends.
In 2020, as the behavior of users on the network has changed significantly, it should adopt a new look. When we enter a new decade and technology continues to change rapidly, here are the digital marketing developments that we are excited to see in 2020!
Visual search is a natural evolution in enhancing how the technology works best for us - however, a human brain is very different from AI. When we look at a picture, we don't see a set of points and dotted lines. Instead, we can identify patterns and shapes immediately. The theory behind the visual search is to teach machines to do the same.
Visual search uses real-world images (screenshots, Internet images, or photographs) as the stimuli for online searches. Modern visual search technology uses AI (artificial intelligence) to understand the content and context of these images and return a list of related results.
When presented with an image, a visual search identifies objects within it and then searches for images related to those objects. For example, based on an image of a specific cosmetic item, a visual search would enable you to shop for an identical one. Current technology can identify multiple shapes and outlines contained within a single image to allow users to match to different objects. As Marketing Land puts it, it turns your phone's camera into a search bar and you can kick-start your visual search visibility for increasing your brand awareness among a niche market.
Programmatic marketing is seen as the future of advertising on the web, with Google targeting around 60% of digital advertising budgets spent on Programmatic this year. According to Forrester, programmatic will account for the majority of all digital advertising spending over the next few years.
However, it is not the complete automation of the ad buying process. Traditionally you would have manually prepared insertion orders or ad tags, which can be menial but labor-intensive. With programmatic ads, humans have more time for the optimization and improvement of ads.
Programmatic advertising helps automate the decision-making process of media buying by targeting specific audiences and demographics. Programmatic ads are placed using artificial intelligence (AI) and real-time bidding (RTB) for online display, social media advertising, mobile, and video campaigns, and is expanding to traditional TV advertising marketplaces. This automation is much more efficient and fast, which means higher conversions and lower customer acquisition costs.
Artificial intelligence (AI) is a science that deals with building intelligent machines that can think and responds like a human. It holds exceptional future opportunities in digital marketing. The impact of AI and machine learning goes far beyond the mundane. The use of artificial intelligence in business operations and practices has become a necessary rite of passage into the 21st century.
AI is now more accessible than ever, allowing brands both big and small to benefit from the insights and automation options it provides. Machines and computer systems are working like humans with tasks like voice-recognition, visual perception, translation, and decision-making, which all previously required human intelligence. Now, artificial intelligence can accomplish those tasks independently. In fact, by the end of this year, 40% of digital transformation services will use artificial intelligence, and by 2025, the AI industry will grow to $190 billion.
Personalization is a way of ensuring that the unique needs and preferences of your consumers are appropriately addressed. It is also about presenting the right product to the right consumers and, importantly, at the right time. This will help you create a positive impression in their minds and also help in building the credibility of your brand. Personalization gives you a better chance of having more meaningful interaction with your audience and may ease the task and process of conversion.
Advertising personalization uses data point's insights into which a customer is to increase the ad's relevancy. These can be simple insights (such as basic demographic information; or more specific like a niche interest, buying intent, and behavioral patterns). Either way, it's precise one-to-one marketing: a brand making a consumer feel that they are speaking directly to them, and addressing their unique needs.
Streaming Video Ad Engagement
On all different types of websites – from social platforms to news organizations, to company pages – digital strategists are employing an astounding amount of video content for their voracious audience to consume at will. A new Facebook study revealed that people spend 5 times longer watching video content than reading static content. Whether it's in the form of educational content, reports, entertainment, or ads, organizations have caught on to the fact that high-quality video can engage users on a deep and substantial level.
Video is a highly effective form of content and its popularity has gone hand-in-hand with the rise of social media. Even though so many of us consume online videos daily, many marketers still aren't using video as part of their digital marketing strategy or aren't seeing the best results because of the increased usage of personal mobile devices and Omni-present, reliable high-speed internet connections.
Social Media Stories Become a Marketing Backbone
Visual content is becoming more powerful than ever on social media. The more we use our mobile phones, the bigger the urge to share a glimpse of our daily lives through images and videos. The usage of Stories is on the rise in social media while news feeds see a decline in usage. Initially, social media was designed as text-based platforms for desktop use. However, they have been pivoting to mobile-only platforms that allow users to capture their in-the-moment experiences instantly.
When it comes to social media marketing trends, Stories is the big one you need to watch. More than 1.12 billion accounts spread across Snap chat, Instagram, Facebook, Facebook Messenger, and WhatsApp now watch or create Stories every day. This behavioral shift has also brought an interesting change in our social media consumption. Stories across all popular platforms are turning more popular year over year Stories last for 24 hours, which makes them more experimental and fun. They are created and consumed on the fly, and all you need is a creative eye and a smartphone. They don't require high production value, because that's what gives them a more realistic and intimate feel.
The blockchain is a digital, decentralized technology that is growing and making a mark in different industries such as digital marketing. Blockchain keeps a record of the transactions that take place on the peer-to-peer networks. The list of records continuously grows. These records are stored securely in numerous decentralized systems that are interconnected.
Many facets of business and communication could be affected by blockchain, but much of the discussion to date has been about its impact on banking and financial transactions. While those two areas alone are significant, the blockchain's impact could go beyond currency and finance to affect marketers of all products and services:
At its core, blockchain enables transactions between two parties without the need for third-party verification. Rather, it relies on consensus from the entire community. Blockchain will allow consumers to take control of the ads they see and, hopefully, give advertisers a modern, sophisticated means to produce high-quality leads," Brian Hart explained in an Inc. article on the matter.
When it comes to creating an effective marketing campaign these days, there's no denying that content is the king. After all, when people browse the Internet, it's usually quality content they're after. To stand out from the crowd, we need to be more interesting, interactive, and data-driven with our content. We need to give users a unique experience. One solution that is becoming more prevalent is interactive content marketing.
Content marketers must keep up with evolving marketing techniques. When it comes to being creative and thinking outside of the box, it's important to always be one step ahead. Take your audience by surprise before they have the chance to grow bored. Interactive content is a highly effective way to break through the noise and offer real value, advice, and education while allowing the user to directly engage with that content.
Emotion analytics can identify and analyze the full human emotional spectrum including mood, attitude and emotional personality. Social Flow did a study to measure the engagement for each social post and the results are shocking. In terms of engagement, more than 99% of posts generate close to zero engagement.
Emotional intelligence empowers us to deal with patience, empathy, and imagination; the problems we face in our relationship with ourselves and with others. Under the generic term "emotional intelligence". It all comes down to creating a connection with your audience. In digital marketing, employing emotion bridges the gap between brand and consumer. Establishing that connection has become crucial to the success of many brands who reach their users almost exclusively online, making it as imperative as any other step in the new business cycle
---
---